03 Sep 2012
Online payment in Nigeria, the quiet session.
Online payment in Nigeria is a side of internet tech I try to keep my little daemons from. Sitting down here however, shoved by Bankole's post over the weekend (We Hate Interswitch So Much That We're Going To Disrupt Them), I can't help but put in black the many questions and stupid things running through my head.
What online payment options do we have locally? Strike that. What options do we really have?
Are we really getting it or not? Why does it [not] suck?
Where to from here?
Online payment - our real options
A while ago, I had to integrate online payment for a site that sells journals locally. As concerned online payment, the options back then were Interswitch and etranzact. Well, let's just say Interswitch as etranzact issues a very low percent of the available debit cards. Interswitch was the street code for developers when it comes to online payment. Say 'online payment', they reply 'Interswitch'. And though they all hated it, it was the only way.
Did I mention hate? Yes. And the number one reason for this was the cost. A merchant account costs N150,000. Broke-ass developers like myself hoping for small amount of charges to make off simple ideas can't even dare it. The cost was simply an idea killer. It wasn't expensive for the big players though. I remember siting well rested, legs crossed in Interswitch's office, chatting with a customer engagement staff on integration and requirements. The company I was to integrate for could afford it and was ready to.
That was five years ago and what has changed? Well, there have been emerging alternatives. I personally categorize them as wallets and processors. Wallets are like virtual accounts. You fund them (bank payments, agents, debit cards) and you can use the [your] money later. It is what mobile money is wrapped round. The way wallets work does not however make them a good online payment choice. This may explain why many local online payment solutions that came up as wallets failed. For a user to pay on your site, it is required that he/she has a funded account with the [wallet] service provider. In other words, if he/she doesn't, he/she registers first, fund the account, then pay. How many people really care to go through that long process?[1]
Processors simply provide payers an interface for card payment. Eyowo is one that is increasingly growing popular among developers. You click, you pay with your card, end of story. No commitments, no strings. These processors solve the cost problem (and some others like legal requirements and bank relations that many developers are not aware of). As a developer, you can get an Eyowo merchant account for as low as N6000. Compare that to Interswitch's 150k. But even that cost wasn't Interswitch's only problem.
One note about these processors - they are not really processors. They don't in anyway handle anything about the inputted payment or card details. They simply embed Interswitch's web pay interface the way it is. Below are attached links of the payment page snapshots from websites that integrated Interswitch, Eyowo and GTPay.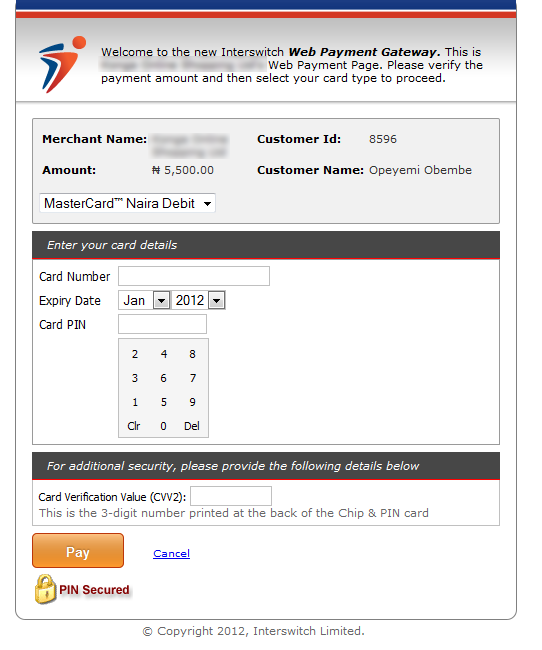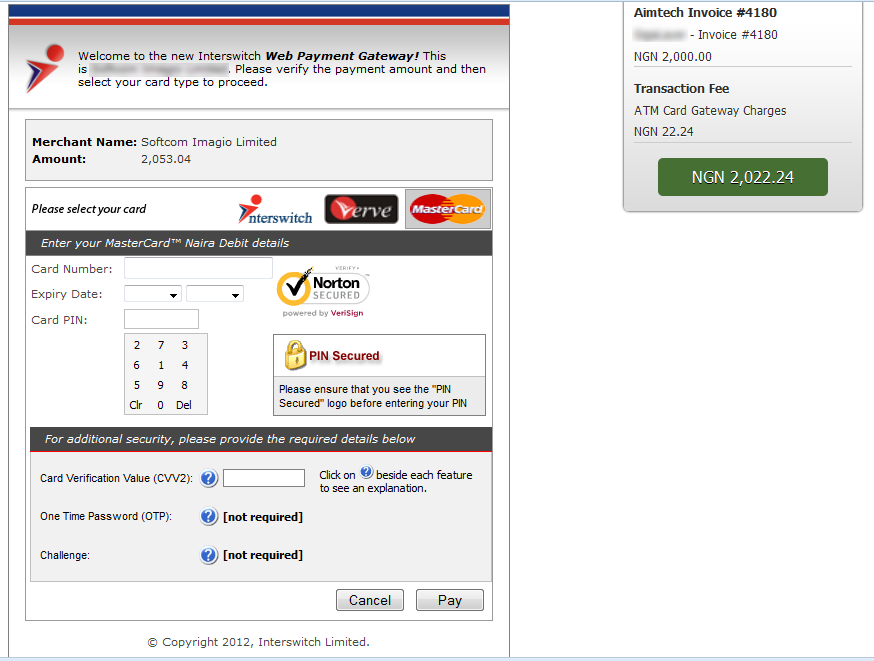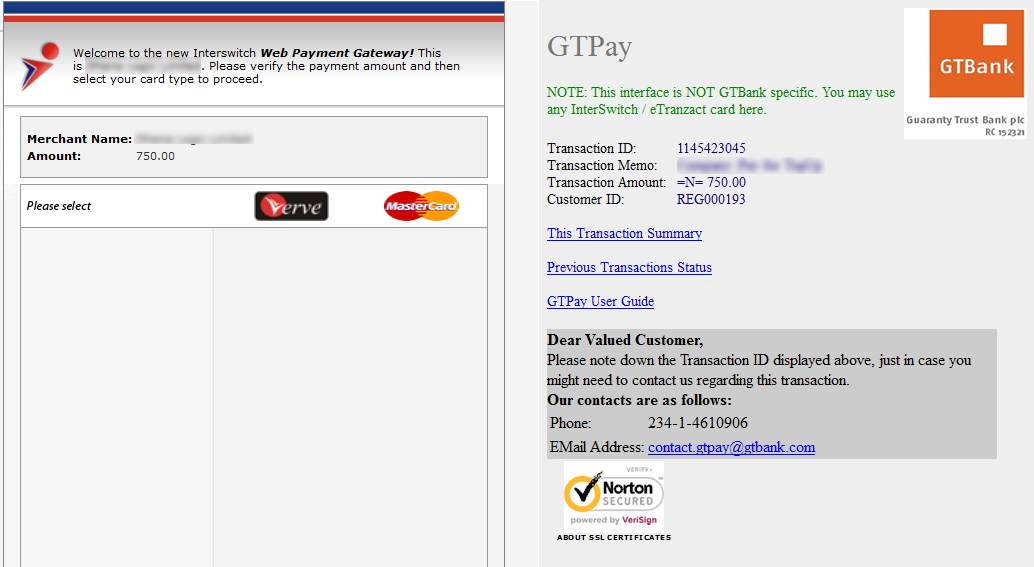 In the end, as it seems, the only real processor we have afterall is Interswitch. No, it's not the fault of these other "processors". I can imagine the many ways they want to make it simpler, more beautiful and with a better user experience. But they can't.
Why? Why does it suck?
Interswitch's online payment architecture and experience is their second big problem. Paying is a reluctant act in the first place and thus should be made as simple as possible for users. The truth is that what Interswitch provides developers (merchants as called) is nothing near anything you can call an API. Interswitch doesn't just trust merchants enough to allow them collect card parameters (number, pin, ccv, etc) and pass to them for processing via a real (REST) API just like Stripe. So they rather just allow you embed their own custom payment interface through an iframe. This way, the other processors have to shove back the same sucking interface and experience. And no real innovation can be achieved anywhere.
Really can you compare any of the payment snapshots attached above with any of these below?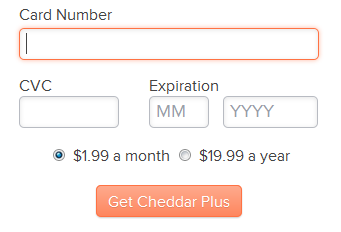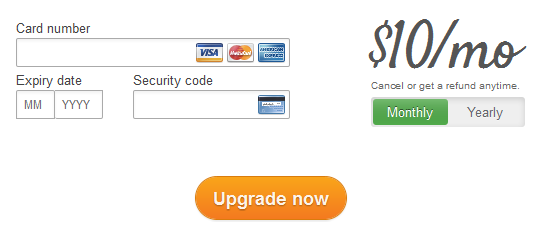 How interswitch can change the game
Simple - open up the system. Provide real API that developers can communicate and exchange data with. Yeah, yeah, I know the next thing that comes to mind is security. Well, that's what things like PCI complaince are for. It's however time we stop letting our superfluous worry about security cloud our proper judgment of user experience and proper innovations. If the system is opened, the merchant account cost, even if raised to N250k won't be a problem. You will be amazed at the number of "real" processors that will spring up to interface the API and then provide cheaper setup cost and charge for developers.
Look at the wide opportunities and possibilities a better local online payment system will bring. Who else also thinks this will have better effect on our buying culture?
Where else from here?
*Sighs*
In the end, Interswitch holds the ace of any magic that will happen as regards online payment in Nigeria. And when I say online payment, I mean real online payment like it should be. Other things can happen:
A wallet can grow so big and well adopted to play the field. (Paga seem getting a lot of rave). However, card payment still rules.
A new switching company with the power to process the existing debit cards may spring up and do things the way it should be done. You and I however know the feasibility of this is very low.
Till Interswitch therefore lives up to her capabilities, I see nothing "big" happening in the online payment scene in Nigeria. At least, not in any time soon.
*Drops mic*
[1] I'm not saying wallets can't work. With a great adoption it will. If your user has to pay by only logging in on facebook, it won't be an issue because nearly everyone is on facebook. If the wallet has a lot of adoption, that will be great. Question however is how many local wallets have that adoption? The other way is if the service acts like a wallet and processor. For online payment, intending payers don't need to register for an account, and fund it to make the payment. They are simply provided an interface for card payment and that's it. They can then later have an account and fund it for some other time if they want. This is the Paypal's way.