18 Nov 2013
Network scam texts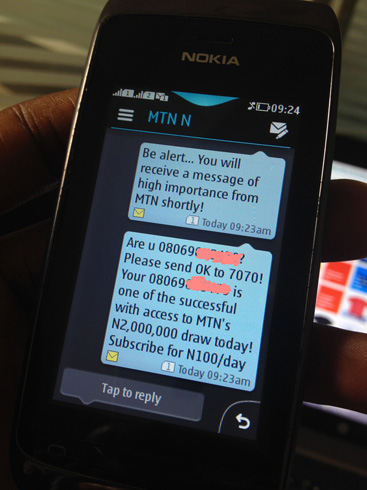 I got the above texts from MTN 2 days ago. In plain term, I will say this is a scam. There is no other word for it. While their numerous other "promo/offer" sms may be forgivable, this is simply not.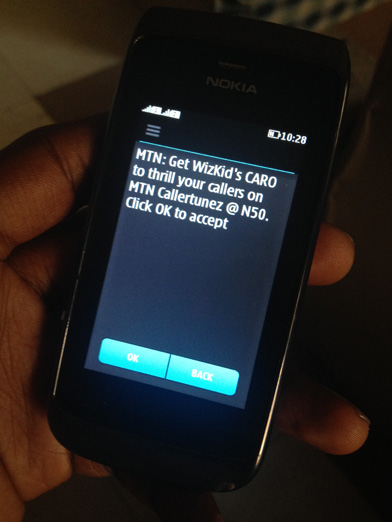 The other day, I got this "callertunez" push notification on my phone. It just pops up on my phone screen. This is way different from sms in that I don't even have to reply to get subscribed. All I need is to mistakenly click the wrong button and that is it.
Are these things even right? Even if networks are allowed to spam us with fraudulent texts, shouldn't there be easy opt-out options? Where does NCC stand in all these?